Experience a new era of exploration: from innovation to liberation
We at Tristella Earth provide clean, chemical-free biomimetic technology to help benefit ALL life.
Observing natures intelligence to optimize life's processes and the way we interface with the environment.
Incorporating concepts like standing scalar waves, electromagnetism, subtle energy, bio-hacking and more. Comprehending harmony, flow and balance into technology to support coherence in a chaotic man-made society.
Creating a synergy with the element of Water for proper hydration to benefit plants, animals and humans. Water is second to breath and the life giving force to all nature.
We recognize that the world's many health problems are a result of chronic dehydration, due to a rareness of quality coherent water.
Our society is primarily focused on the surface levels of matter, lacking a deeper understanding of the 'unseen' fields in reality.
Equipped with years of experience, research and technological development, we bring a level of awareness, passionately focusing on the optimization of several industries, such as agriculture, animal husbandry, personal healthcare and others.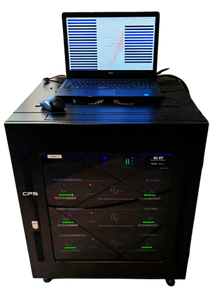 Discover the revolutionary benefits of biofield enhancement for plants, animals, humans and biological materials
Restoring a coherent electromagnetic field into man-made products i.e. tinctures, extracts, bandages, drinking bottles and a whole lot more, for an optimized functionality and outcome.
Understand that all man-made products are made up of natural elements. Man manipulates those elements to create materials and product. Due to the synthetic process of creating man-made materials, the natural elements loose their coherent electromagnetic charge.
These synthetic processes include extreme heat, chemicals, reshaping, molding and so on. This results in a chaotic electromagnetic field.
Tristella Earth uses embedded field technology to treat man-made products through advanced biomimetic field entrainment, achieving naturally optimized resonance (NOR) in materials.
Vibration Basics & Biological Materials
unleash the potential of our Shungite with embedded field Technology: elevate your life
Shungite is a unique stone with many applications in a variety of industries. Shungite is a rare black rock made of up to 98% carbon (Elite shungite), there are many grades of Shungite, Black shungite can be anywhere from 40-68% carbon.
It originates from the village of Karelia, in Russia.
This powerful fullerene charged rock has been around for over 2 billion years. Shungite is being used for water purification, cosmetics, gardening, EMF mitigation, spiritual practices, wellbeing and the list goes on..


Learn More About Shungite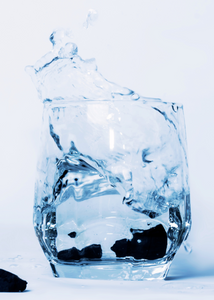 creating chemical-free solutions for harmful farming practices - 'innovative Regenerative Agriculture.
Explore How Modern Technology is Transforming Agriculture for a Sustainable Future - Intoducing the new AGRI-CHAMBERS
Agricultural Applications
ELFET CHAMBERS
'If you want to know the secrets of the universe, think in terms of energy, sound, vibration' - Tesla
Acoustics - Naturally Optimized Resonance Techniques (NOR).
Vibratory Physics - Energy.
Sympathetic Resonance - sympathy, the essence of life.
Geometry - Sound, light and vibration are all geometry.
Technology and treatment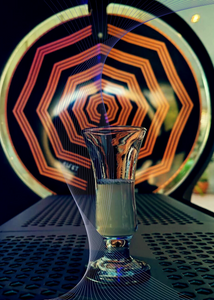 Step into the future of wellness with The biofield resonator pendants
Experience the Art of Balance and Vitality with The Biofield Resonator.
Resonators
Bee Optimization
Experience the benefits of modern bee keeping techniques for increased productivity and sustainability.
Treated Bee Hive and Shungite Applications.
Discover More
Unveiling the wonders of the Krystal Spiral geometry
Come into coherence with the 'Krystal Spiral', find out more about its functionality, its vital relationship with its creation point and how we can align with its frequency.
The original blueprint and intention for the universe.
Coming Soon...
"As Within So Without"
Tristella Earth is a biomimicry company. We are enthusiastic about helping all organic life - plants, animals and humans.
Key elements that outline our intentions.
Integrity - Honesty. We embody a consistent and uncompromising adherence to strong moral and ethical principles and values that are in alignment with nature.
Innovation - Innovate. We find ways in which we can truly bring easefulness to the Earth. Tristella Earth uncovers new ways to implement easy-made adaptions for many industries that are beneficial to them and nature. We discover and uncover new applications and modalities to benefit all life, with a way in which to coexist.
Expansion - Growth. We start at the zero point, as within, so without. Tristella Earth considers multi-dimensional spectrums when innovating solutions for applications to expand on their efficacy and efficiency. We look further than just sustainment. We seek how to benefit business - creating solutions that increase profits and help reduce costs. We actively find ways to help individuals, communities, industries, consciously expand benefits whilst maintaining eco-friendly growth for their environment.
Gratitude - The state of being grateful. Without external interaction and participation, we would not be here. It is with your interaction that allows us to participate in sharing vital and empowering information and business that is beneficial for all members involved. It is this evolving symbiosis that we cherish. Our relationships are on-going, bringing about quality service and products, that we are grateful to share.
Adaptability - To adapt (something) that better suits a specific purpose. Tristella Earth has a multi-dimensional outlook on life that can create unique modalities to suite different applications. Adapting our protocols to various applications that are presented.
Consistency - Harmony of conduct and practice with profession. Creating consistent results, with the work that we do, is crucial.
Passion - We have an innate enthusiasm and excitement for the work that we do and share with the world. We like to ground this excitement into action and accomplishment.
Tristella Earth has established a holistic blueprint that acts as a template for the innovative energy that we carry out into the universe. We are here to share our creations, that is in harmony with the rhythms in nature.
Water Blog
---
Water is essential for life. It makes up about 70% of our body weight and is involved in numerous vital functions, such as regulating body temperature, transporting nutrients, and removing...
Disclaimer
Statements made on this site have not been evaluated by the Food and Drug Administration. This product is not intended to diagnose, treat, cure, or prevent any disease. All scientific and technological statements, definitions, and uses of Tristella products are provided as a means of education, and are not to be considered as a substitute for conventional medicine.  Always seek the advice of your physician or other qualified health provider with any questions you may have regarding a medical condition.